Trek for charity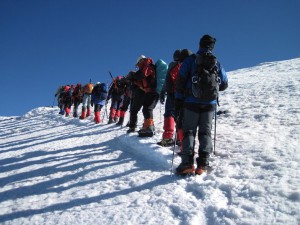 If you want to have an even more meaningful trip in Nepal and not only take in the spectacular sights but also want to help its people prosper, then charity trekking is for you!!
Charity trek helps you to connect with people and projects that matter and you get to see exactly where your donation is going!!
You can direct your donation to your favoured option:
remote Hospital equipment/supplies
remote school equipment/resources
purchase resources for a remote library
give gifts that grow and purchase pigs or goats for poor families
supporting health and sanitation projects
sponsoring a child's education
You can trek in whatever region you wish and can visit our current project sites like the schools, hospitals, and personally meet the families that we support.
If you chose to do a charity trek, it involves fundraising at home and then departing on your trip to Nepal to see the communities you will be helping.
The High Himalayan Community Projects Nepal charity is completely volunteer run and shares an office with High Himalayan Trekking and Expedition Company so there are no overhead costs whatsoever. We can promise you that 100% of the money you donate goes directly to rural communities in Nepal.
If you would like to organise or participate in a charity trek contact Harikrishna Devkota.
Latest news on this topic