Our hospital
Jibajibe Hospital, Primary Health Centre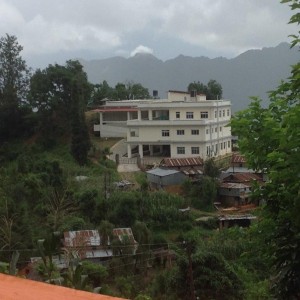 80 out of 1,000 Dalit children do not survive to their fifth birthday with girls still having a higher mortality rate than boys. The under 5 mortality rate of marginalized Nepali ethnic groups is even higher!!
For the majority of these remote rural Himalayans, healthcare services, even if available, are often out of the reach of many of the poorer people due to travel requirements to Kathmandu and the cost this involves. The vast district of with over 50,000 inhabitants (1,434sq km) has not even had a medical doctor in the past.
The new Jibajibe Community hospital (Primary Health Care centre) will be able to address these issues by providing skilled staff and affordable healthcare services to these remote communities. The building was completed in May 2014.
This incredible facility has 20 rooms, There are currently 13 medical staffs working fulltime including 1 doctor and offer 24 hr general healthcare services, minor operative procedures, obstetric/maternal care, pre-natal and post natal care, immunisation, dental health, school health education programs & preventative services.
The Nepali Government is funding to the PHC staff although has no further funding available for the furnishing of  the resources needed to facilitate a functional hospital. Recently High Himalayan Community Project Nepal  donated a  modern X-Ray Machine.
Sadly the finished hospital building that stands atop a hill in Jibajibe as a beacon of hope sits empty until furnishings have been outsourced with the following in immediate demand:
Beds/mattresses/linen
Children's cots
Wheel chairs
Bedside lockers
Screens
Instrument trolleys
Steriliser ovens
ECG Machine
Dental equipment
Maternity and baby care centre equipments
Please donate today and ensure this health facility becomes 100% functioning. Download hospital flyer or donate now.
If you would like to make further enquiries as to how you could personally support or maybe have ideas for outsourcing vitally needed medical resources for this remote Himalayan Primary Health Centre please email Harikrishna via our contact page.
Latest news on this topic