Girl 2 Girl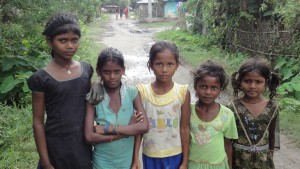 When girls commence their menstrual cycle they are often forced to skip school or even drop out of school due to embarrassment, lack of personal education and inadequate sanitation solutions/interventions.
HHCP Nepal is committed to improving the school performance and attendance of girls in the rural Himalayas and is undergoing a program that will address these issues by expanding family and community awareness of proper hygiene through women's health information booklets and reduce stigma created through improved personal and community hygiene, and sanitation practices.
High school girls will be targeted for this education program and will be given feminine hygiene kits including underwear and eco-friendly re-washable sanitary pads.
Local women will establish themselves as local seamstresses and role-models developing a small business in sewing these eco-friendly re-washable sanitary pads ensuring their community has ongoing sustainable access to clean sanitary pads.
If you would like to support this worthy project, for $10US/$12AUS you can purchase a kit for a girl in the rural Himalayas today. Donate now.
Latest news on this topic
Posted on April 27, 2016 by HHCP Nepal

With the help of a $US500 donation the Girl2Girl sanitation programme began in May 2016 when three young village education sponsored girls were trained to sew eco-friendly reusable sanitary pads. In June overseas volunteers Jennie, Joe & Rebecca put together a power point presentation about the importance of female sanitation, health & hygiene with menstrual […]

6 Comments. Continue Reading...