Education sponsorships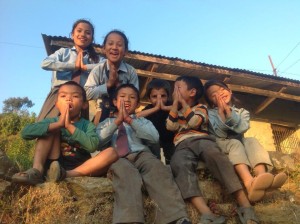 With the illiteracy rate within the immediate Rasuwa community being more than 85%, and in the majority of the remote area an astounding 95-100%, HHCP Nepal is dedicated to breaking the cycle of poverty in this vast district and the team believe this will be achieved first and foremost by educating the children.
The school education sponsorship programme began in 2010 with local Nepali Committees being formed in various positions around the District so their local knowledge may best help to select the neediest children to participate in this program. Hari Krishna is the overseer and President of all these Committees.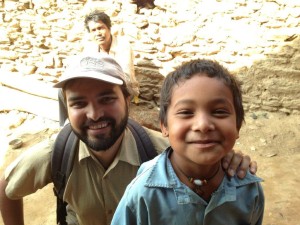 Annual fee for a child's education sponsorship is $240US. Donors will receive a profile of their sponsor child and ongoing photos and updates as they become available.
This education sponsorship programme currently has over 105 sponsored children that are now attending school with some of these children happily trekking between 5-6 hours daily for the opportunity.
There is a waiting list of vulnerable children seeking sponsors, please consider sponsoring a child today, donate now.
Latest news on this topic
Posted on April 27, 2016 by HHCP Nepal

There is nothing more heart-warming than to see a sponsor personally connecting with his/her own sponsor child. Corey Phillips has a heart of gold and has personally done all he can to support the HHCP Nepal charity from participating in a charity trek in Nepal, to raising funds in his rural home town  of Coonabarabran. […]

Comments Off

on Australian Sponsor visits Sponsor Child

Continue Reading...
Posted on April 27, 2016 by HHCP Nepal

With the support of our amazing donors we have just hit the 100 mark with now 100 rural children attending school at $AUD240 per student per year. WELL DONE EVERYONE! We still have many children to get to school though, so please keep spreading the good word!! Sponsorship pamphlets will be available to download soon […]

Comments Off

on One hundred!

Continue Reading...